Krk island
Krk island is one of the most popular holiday destinations in Croatia. As many as fourteen of its beaches boast the Blue Flag of cleanliness. The opulent layers of history are a matching attraction, among which stands out the connection ... Guide: Krk island
How to come to the Adriatic with kids fast and safe, and then enjoy well deserved family vacation on the beach ...
The Mediterranean diet got inscribed in December on the Representative List of the Intangible Cultural Heritage of ...
"Was really impressed with the quality and ease of the site. Plus the feedback was quick and reassuring with a secure feeling. The quality of apartments and range was very good and I would use this company again for future holidays. "
Craig Moreland (4/24/12)
Why Adriatic.hr?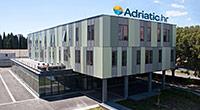 15 years of experience
12,863 accommodation units, in direct contract with the owners
503,970 overnight stays in 2013.
115 employees in 2013.
Native speakers - 16 languages
Toll-free numbers for 22 countries
The Adriatic.hr offer is carried by 240 subagents and 157 affiliate partners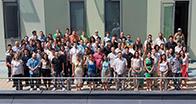 Adriatic.hr team