Vis island
One of the farthest inhabited islands in Croatia - Vis - will treat its visitors to the rich remains of Issa, the largest ancient Greek colony. All will be delighted with the heavenly untouched nature, the turquoise glimmer of its hidden ... Guide: Vis island
Although the Adriatic is famous for its islands, we'll take the opportunity to introduce to you the less known ...
How to come to the Adriatic with kids fast and safe, and then enjoy well deserved family vacation on the beach ...
"Working with this company was not only easy, fast and pleasant, the apartment and beach location was exactly as promised. We will use this company in the future again. Recommendable!!"
R van Drongelen (7/31/11)
Why Adriatic.hr?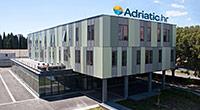 15 years of experience
14,749 accommodation units, in direct contract with the owners
503,970 overnight stays in 2013.
115 employees in 2013.
Native speakers - 16 languages
Toll-free numbers for 22 countries
The Adriatic.hr offer is carried by 240 subagents and 157 affiliate partners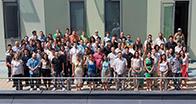 Adriatic.hr team